2017 Martins Mill Covered Bridge 5 Mile Challenge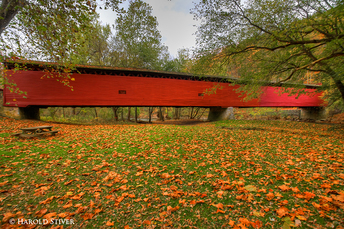 ​Saturday, April 1st 2017
Come Challenge yourself on our beautiful and historic 5 mile course.
The race starts and ends at Antrim Township Park located outside
Greencastle, PA. Crosses
Martins Mill Covered Bridge, one of only two covered bridges in Franklin County and it is the largest lattice type bridge in Pennsylvania. It is also on the National Register of Historic Places.
Our Race Entry Form
Online Registration
Course Map
2016 Overall Results
2015 Results
2014 Results
2013 Results
2012 Results
2011 Results
Awards
: Trophies will be given to the overall male and female champions as well as each male and female age group winner.
Age Groups:
15 and Under
16-19
20-24
25-29
30-34
35-39
40-44
45-49
50-54
55-69
60-64
65-69
70+
T-Shirts
: All pre-registrants
(3/15/17)
are guaranteed a t-shirt.
Registration: Begins at 7:15 A.M. at park pavilion
.
Race Start
:
8:30 A.M.Cost: ($30 before 3/15/17) ($35 after 3/15/17) Get your application in ASAP! Contact:
greencastleflyers@gmail.com
or 800-797-6489
(Event will be held Rain or Shine)
---